James Herget 1934-2016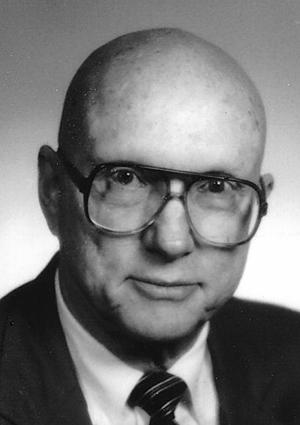 James Herget
James Elbert Herget
, 81, of Kerrville, Texas, passed away Wednesday, April 27, 2016, in Kerrville.
He was born in 1934 in Pekin.
He was preceded in death by his parents, Loraine and Walter Herget of Pekin; and two brothers, Walter and Robert.
He is survived by his wife of 57 years, Helen of Kerrville, Texas; three daughters, Catherine Carter Willard of Asheville, N.C., Margaret Dawson and Grace Capwell, both of Round Rock, Texas; two sons, William of Kerrville and Charles of Frisco, Texas; 10 grandchildren; and one great-granddaughter.
Mr. Herget earned bachelor's and law degrees from the University of Illinois and a doctorate in law from the University of Virginia.
After serving as an officer in the United States Army from 1957-59, he spent most of his professional life as a professor of law. He wrote several books and numerous legal articles. Mr. Herget retired from the University of Houston in 1998 after 25 years of service including two years as a Fulbright Scholar abroad. He spent the 1983-84 academic year lecturing at Hokkaido University, Sapporo, Japan, and the 1993-94 academic year at Heidelberg University, Germany.
Mr. Herget was a member of the Illinois and Texas Bars and of St. Peter's Episcopal Church in Kerrville.
Services have been held.
Illinois Lawyer Now lists obituaries for ISBA members. Please send information, including local newspaper links, to sanderson@isba.org
---