John D. Alleman 1960-2016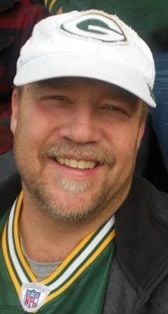 John D. Alleman
John D. Alleman
, 56, died Friday, June 10, 2016, due to injuries sustained in an airplane crash at the Williamson County Airport in Marion.
John worked as a personal injury attorney at the Alleman Law Firm and owned Alleman Properties in Carbondale, Carterville, Marion and De Soto.
John was a member of the Illinois Bar Association and was sworn in by the United States Supreme Court in Washington, D. C. to practice law before the Supreme Court.
John was a friend to many, particularly children and those in need. He was also a quiet humanitarian, devout Catholic and loving father to his daughter and granddaughters.
He was an experienced pilot and regularly took trips in his personal aircraft to Wisconsin. He frequently visited both Green Bay for football games, and Door Country, a beautiful waterfront location that his daughter loved visiting. He gave freely but what made him a special kind of philanthropist was that in addition to money, he also gave of his time and heart.
John was born January 25, 1960, in Hammond, Indiana to Lloyd and Emma E. (Steffan) Alleman.
Surviving are, a daughter and son-in-law, Stevie and Clay Pyle of Carterville; two granddaughters, Aija Alleman of Carterville, Cami Pyle of Carterville; mother, Emma Alleman of Herrin; father, Lloyd Alleman of Champaign; brother and sister-in-law, Dale "D.J." and Gail Alleman of Mt. Zion; sister and brother-in-law, Cindy Nelson Hill and Randy Hill of Woodstock, GA; his companion, Pam Carroll of Carterville and several nieces and nephews.
Services have been held. The family request memorial donations be made to The Free Again Wildlife Refuge, Gum Drops, The Herrin Animal Control Shelter or to This Able Veteran.
Illinois Lawyer Now lists obituaries for ISBA members. Please send information, including local newspaper links, to sanderson@isba.org
---