Jerald E. Jackson 1922-2016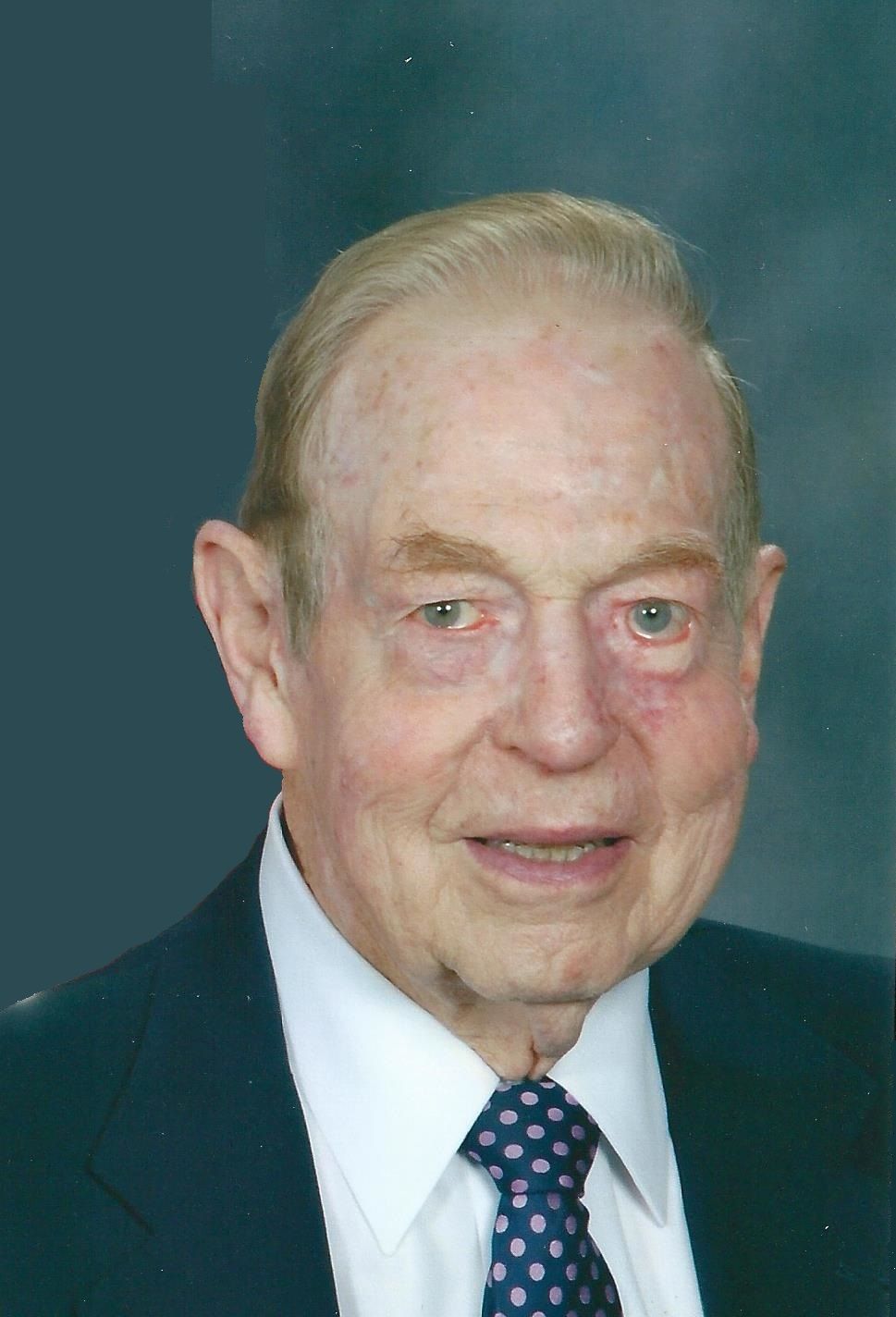 Jerald Jackson
Jerald E. Jackson
, 94, of Decatur, passed into eternal life at 9:24 p.m. Tuesday (May 17, 2016) at Decatur Memorial Hospital.
Jerald was born April 25, 1922, in St. Mary's, the son of Earl Lee and Nina Marie Walters Jackson. He married D. Miriam Schory on Feb. 28, 1944, in Chicago.
Jerald graduated from Western Illinois University with a bachelor of science degree. He later graduated from the University of Chicago Law School with a juris doctorate, cum laude, receiving the Order of the Coif while there. From 1950 to present, he was a partner in Samuels, Miller, Schroeder, Jackson & Sly law firm in Decatur. Jerald was a member of the Illinois Supreme Court committee of Pattern Jury Instructions and the Illinois Supreme Court committee of Character and Fitness.
Jerald was a member of the American College of Trial Lawyers and the Illinois Laureate Academy of the Illinois Bar Association. He was also a member of the Decatur Bar Association, where he served as president in 1981.
He was also a past president of Decatur Noon Lions Club, life member of The Salvation Army advisory board, member of the Gov. Richard Oglesby Museum board, past president of the Decatur Club, a member of the Country Club of Decatur, and a faithful member of First Baptist Church, where he served on multiple committees. Although devoted to the practice of law, Jerald was also a die-hard Cubs fan, and enjoyed golf, bridge and tennis. He also loved a dog named Chutney.
He served as a first lieutenant in the U.S. Army Air Corps from 1944 to 1946.
Jerald is survived by his wife of 72 years, D. Miriam, Decatur; sons, Mark (Ann) Jackson, Decatur; J. Christopher (LeAnne) Jackson, St. Charles; Jeffrey W. (Cheryl) Jackson, Hudson; and James T. Jackson, Decatur; grandchildren, Julia (John) Douglass, Paul E. Jackson, Laura (Erik) Van Kampen, Kristen Jackson, Karen Jackson, Gregory Jackson, Katherine Jackson, Alec Jackson and Marissa Jackson; great-grandchild, Lillian Douglass; and nephew, Gregory Foster.
He was preceded in death by his parents and one sister.
The family wishes to express its heartfelt thanks to the staff of Decatur Memorial Hospital Wound Clinic for their many months of caring for Jerald during his illness. Services have been held.
Illinois Lawyer Now lists obituaries for ISBA members. Please send information, including local newspaper links, to sanderson@isba.org
---